Pattern and Principle, Pt. 3
Bishop Bart Pierce
August 27, 2017
I mentioned that we are going to look at angels and their assignments. Angels are a principle. Have you heard of principalities and powers? Angels are a principle and there is a pattern that they follow that will help us embrace the truth that angels are present, constantly.
God sent angels as assignments to God, to man, and to perform God's Word. Angels are assigned to God. Psalms 148:2, "Praise him, all his angels; praise him, all his heavenly hosts." The angels stand before the throne and say, "Holy, holy, holy." Throughout scripture there are times and references of how many angels there are. Jesus said that he could call twelve legions of angels. That's 80,000 angels. When Daniel got a revelation (in Daniel 9), he said that he saw thousands upon thousands, times tens of thousands, times tens of thousands. We need to change our understanding of what's going on in the celestial world, outside of this world. There are angels by the millions. Their population is massive. I tried to count the scriptures, and different ways, and volumes that talk about angelic beings, and it's into the millions. Number one – they are ministering to God. Number two – angels have assignments to people, especially to believers.
Hebrews 1:7-9, "In speaking of the angels he says, 'He makes his angels spirits, and his servants flames of fire.' But about the Son he says, 'Your throne, O God, will last for ever and ever; a scepter of justice will be the scepter of your kingdom. You have loved righteousness and hated wickedness; therefore God, your God, has set you above your companions by anointing you with the oil of joy.' 13 To which of the angels did God ever say, 'Sit at my right hand until I make your enemies a footstool for your feet? 14 Are not all angels ministering spirits sent to serve those who will inherit salvation?' "
Angels were sent to minister to heirs of salvation. Jesus said it this way. "My Father in Heaven, the angels do always have the children before their face." Angels have been assigned to you since salvation. I've had angels in my house, and in my son's bedroom. I'll show you how that should happen on a regular basis. These angels were assigned to you. But, because you're living a life that is blind to the spirit world, they will not violate your doubt or your unbelief. They will not intrude on you, but they are present to be called upon.
There is more to this message! You can watch it today!
Have a great Labor Day weekend!
____________________________________________________________________________________________________________
Power of Prayer
Men always ought to pray and not lose heart.
– Luke 18:1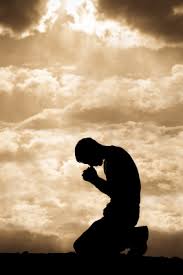 Lord, I thank You for the privilege of speaking to You in prayer. Increase my faith to believe that I can make a difference when I pray. And when I don't see answers to my prayers exactly the way I prayed them, help me to not allow myself to get discouraged and lose faith. Help me to trust You to answer in Your way and Your timing.
____________________________________________________________________________________________________________
It's Baacckk! Eternity 2017!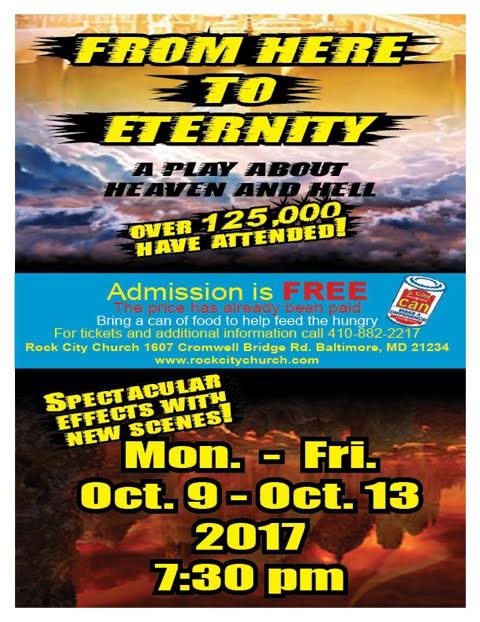 Save the date now! The play is Monday-Friday at 7:30 pm at
1607 Cromwell Bridge Rd, Baltimore, MD 21234. For tickets, call 410-882-2217.
Admission is free – bring a canned food item to feed the hungry.
---
About Us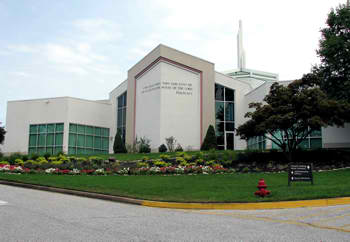 Rock City Church
Service Times:
Sundays at 10:30 AM
Thursdays at 7:00 PM
First Principles: Sunday at 9:30 AM
September 3rd: Class #5
"Five-Fold Ministry of Giving"
Office Hours:
Monday – Friday
8:30 AM – 4:30 PM
410-882-2217
Prayer Line is available 24 hours per day, 7 days per week 410-882-2689.
For After-Hour Emergencies, contact Wayman Hicks 443-322-6336.
---
<iframe width="560″ height="315″ src="https://www.youtube.com/embed/ZC565xGF2tA" frameborder="0″ allowfullscreen></iframe>
Pattern & Principle, Pt. 2
Bishop Bart Pierce
Bishop Bart Pierce Live!
You can see more messages by visiting us on YouTube!
You are welcome to subscribe to our YouTube channel BartPierceLive.
---
From Our E-Store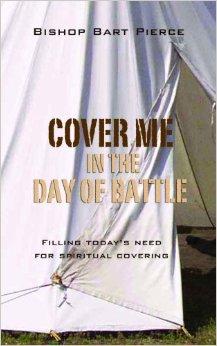 Life is full of daily battles. Why do good Christian soldiers – pastors, leaders, intercessors, and others – lose some of those battles? Is it possible that they fail to reach their greatest potential because they go to battle without the covering of a spiritual father? In this day of do-it-yourselfism, Bishop Bart Pierce says it's time to address our need for fathers – both spiritual and natural. It's God's desire and the groan of the world for mature sons to come forth.
You can purchase this, and many other books, in our Revival Bookstore before or after any service!