Pattern and Principle, Pt. 4
Bishop Bart Pierce
September 3, 2017
We were looking at Jeremiah 18:1-6, and talking about how the potter and clay relationship is a creation model of God and man. Jeremiah saw the potter working on the wheel. The vessel was marred and had to be reworked. God spoke, "O house of Israel, can I not do with you as this potter does? Look carefully, as the clay is in the potter's hand, so are you in My hand…" I want you to get this, because this story is a principle. God tells Jeremiah that he's going to speak to him, but notice that God was already talking to him. God had to get him to go to a place, to the potter's house. Why couldn't God have just told him what he wanted him to do? God was telling him that he had to go somewhere before He could talk to him. God doesn't want to talk to us on our own terms. He wants you to listen and He wants you to follow the conditions that He sets up.
Naaman had to go dip seven times, and it wasn't until the seventh time that the leprosy was gone. Don't you know that God could have healed him the first time? But, it wasn't until the seventh time that he got up healed. Jericho was marched around seven times, then the walls fell. God could've blown the wall over with His voice. But, He made those Jews walk around that wall for seven days, and be quiet. That was a miracle in itself! God can always intervene and do it another way. But, He'll say to you, "Go down to the potter's house." Remember, the potter's house is the House of God. God said, "Go down to the potter's house, and I will cause you to hear my Word." What was he doing? Jeremiah was hearing God, because he'd heard God say, "Go!" But, God's not going to tell you the whole story until you obey and do what He tells you to do. Then, He'll unfold the whole story.
People tell me they heard God, and this and that. Let me tell you… that's fantasy and foolishness, because God will not speak to you when you're doing what you want to do. He'll only talk to you when you submit to His will. In this story, He says, "If you go down to the potter's house, I'm going to talk to you." By Jeremiah's obedience to go to a specific location, God could talk to him. Thank God for people who will go! Those who would know God's mind observe His appointments, and attend where they may hear God's Word. When God wants to talk to you, He'll tell you to do something and see if you're going to be obedient. We say, "Oh! I want to hear God. But, I'm busy today and I can't go to church. I gotta do my thing." Hear the Word of the Lord, today! God is saying, "If you want clarity, and direction, and some complete understanding of the will of God, you better get in the potter's house. Because God's remaking clay, today."
There is more to this message! You can watch it online today!
Have a great weekend!
---
Power of Prayer
Since you have purified your souls in obeying the truth through the Spirit in sincere love of the brethren, love one another fervently with a pure heart. – 1 Peter 1:22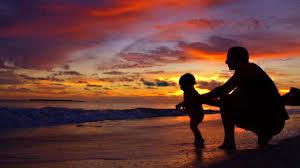 Lord, I praise You as the God of restoration, for I know You can restore my relationships to complete wholeness. Help me to be in unity with others and to be compassionate, loving, tenderhearted, and courteous, not returning evil for evil, but rather only giving blessings to them (1 Peter 3:8-9). I praise You as my Creator and recognize that You created all the people with whom I am in relationship. You are their heavenly Father just as You are mine. They are my brothers and sisters, and You love and forgive them as You love and forgive me. You laid down Your life for them as You laid it down for me. Help me to love them as You love me.
---
It's Baacckk! Eternity 2017!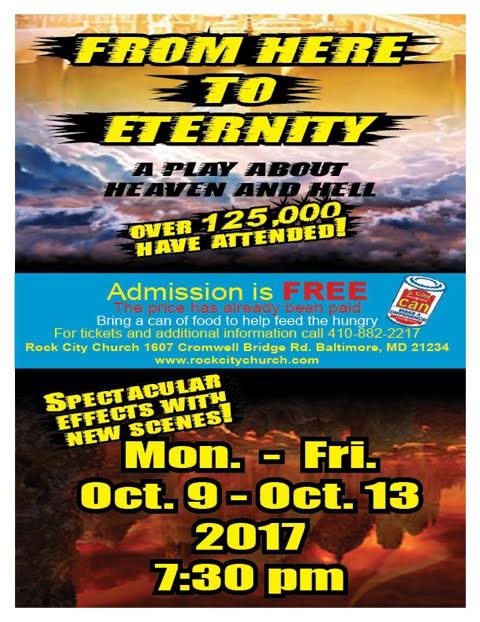 Save the date now! The play is Monday-Friday at 7:30 pm at
1607 Cromwell Bridge Rd, Baltimore, MD 21234. For tickets, call 410-882-2217.
Admission is free – bring a canned food item to feed the hungry.
---
About Us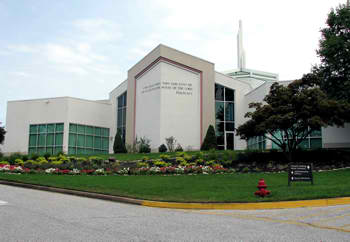 Rock City Church
Service Times:
Sundays at 10:30 AM
Thursdays at 7:00 PM
First Principles: Sunday at 9:30 AM
September 10th: Class #6
"Praise & Worship"
Office Hours:
Monday – Friday
8:30 AM – 4:30 PM
410-882-2217
Prayer Line is available 24 hours per day, 7 days per week 410-882-2689.
For After-Hour Emergencies, contact Mark Flickinger 410-971-0825.
---
<iframe width="560″ height="315″ src="https://www.youtube.com/embed/T8z887_Usvo" frameborder="0″ allowfullscreen></iframe>
Pattern & Principle, Pt. 3
Bishop Bart Pierce
Bishop Bart Pierce Live!
You can see more messages by visiting us on YouTube!
You are welcome to subscribe to our YouTube channel BartPierceLive.
---
From Our E-Store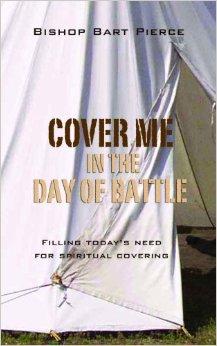 Life is full of daily battles. Why do good Christian soldiers – pastors, leaders, intercessors, and others – lose some of those battles? Is it possible that they fail to reach their greatest potential because they go to battle without the covering of a spiritual father? In this day of do-it-yourselfism, Bishop Bart Pierce says it's time to address our need for fathers – both spiritual and natural. It's God's desire and the groan of the world for mature sons to come forth.
You can purchase this, and many other books, in our Revival Bookstore before or after any service