CHAIN REACTION
BISHOP BART PIERCE
SUNDAY, AUGUST 6, 2017
Remember, we're talking about the early church being our model. Acts 2:44-46, "And all who believed (who adhered to and trusted in and relied on Jesus Christ) were united and together they had everything in common… And day after day they regularly assembled in the temple with united purpose… They were constantly praising God and the Lord kept adding those who were being saved."
We live in a culture, today, that is disjointed and coming undone. Politicians can't agree on anything and are tearing everything apart. And, that spirit is poised to be a functioning part of the church. The church and the culture are running side by side. The culture says, "We don't need to listen to anybody. We don't need the police anymore. We don't need to have any standards. We don't care what bathroom you want to use…" They'll just keep doing that 'til
everything is disintegrated. Then, the church takes that spirit on, and we can't agree on anything.
I saw the saddest thing, recently. Texas had legislation and was trying to settle the issue with gender bathrooms, saying, "Only access to the bathroom that's listed on your birth certificate." They thought they'd get opposition from the liberals, but they weren't ready for the preachers that lined up and said, "No, we need to be tolerant and be able to accept people." So, now, the church is confused. It's because the church is not reading the Word. The church is being run, many times, by people with secular ideas. There's a secular church and there's a church where God is. And the people with secular ideas put God out a long time ago.
The scripture in Acts says, "Day after day, they regularly assembled in the temple, with united purpose." They were in church on a regular basis. They weren't just going to church when it fit. They gathered in their homes and they broke bread, including the Lord's supper. They partook of their food with simplicity and gladness of hearts. It wasn't just them taking communion. They were laughing and celebrating. They were thrilled that God was in their midst. We need to bring God back into the church and our hearts. We need to let God come back in and enjoy the House of God. We need to celebrate and worship together with the saints of God. Coming to the House of God should be a delight and a joy. Not something you put on your Daytimer, and when you get around to it, you come. Why am I saying all this? Let me finish and you'll get it…
There is more to this message. You can view it online today! Have a great week!
---
Power of Prayer
Heal me, O Lord, and I shall be healed; save me, and I shall be saved, for You are my praise. – Jeremiah 17:14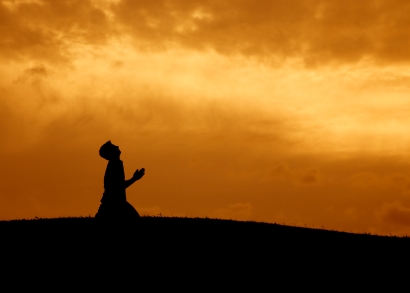 Lord, I lift up to You my affliction this day (name it before the Lord), and I ask You to take it away. I thank You for Your grace and mercy toward me. I will extol You, O Lord, for You have lifted me up. O Lord my God, I cried out to You, and You healed me (Psalm 30:1-2). Bless the Lord, O my soul, and forget not all His benefits: who forgives all your iniquities, who heals all your diseases (Psalm 103:2-3). Should You decide not to heal me in the way and time I desire, I trust that You will bring good out of my suffering and that it will glorify You.
---
About Us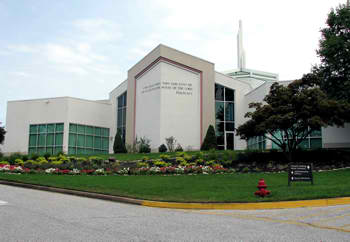 Rock City Church
Service Times:
Sundays at 10:30 AM
Thursdays at 7:00 PM
First Principles: Sunday at 9:30AM
August 13th: Class #2
"God & His Word"
Office Hours:
Monday – Friday
8:30 AM – 4:30 PM
410-882-2217
Prayer Line is available 24 hours per day, 7 days per week 410-882-2689.
For After-Hour Emergencies, contact Wayman Hicks 443-322-6336.
---
<iframe width="560″ height="315″ src="https://www.youtube.com/embed/esQhxpAML0E" frameborder="0″ allowfullscreen></iframe>
Saying Yes To God
Elder Antonio Barboza
Bishop Bart Pierce Live!
You can see more messages by visiting us on YouTube!
You are welcome to subscribe to our YouTube channel BartPierceLive.
---
From Our E-Store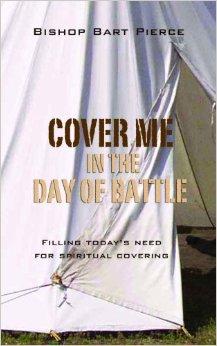 Life is full of daily battles. Why do good Christian soldiers – pastors, leaders, intercessors, and others – lose some of those battles? Is it possible that they fail to reach their greatest potential because they go to battle without the covering of a spiritual father? In this day of do-it-yourselfism, Bishop Bart Pierce says it's time to address our need for fathers – both spiritual and natural. It's God's desire and the groan of the world for mature sons to come forth.
You can purchase this, and many other books, in our Revival Bookstore before or after any service!