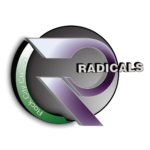 Youth (Radicals):  Ages 11 to 17
Come join us the last Friday of each month @ 7:00pm for youth nights.  Each month we have a fun activity with time to fellowship.  Come and invite your friends to come as well.
We believe in empowering youth to be ambassadors for the Kingdom of God in their schools.
We desire to see the next generation of leaders being prepared now while they are still teenagers.
Other Upcoming Youth Events:
Sunday, June 28 – Saturday, July 4, 2019 we will be going into the inner city of Baltimore to rebuild a house for a family in need.  This awesome event is for kids 11 – 17.   Check out the Compassion Commission Website to register and learn more.