We Joined a Great Cloud of Witnesses
Bishop Bart Pierce
October 15, 2017
I'm going to take the liberty of reflecting on the last three months, and this last week of the Eternity Play. I'm a person that studies things. I study people, my environment, and I'm constantly looking to see what is going on around me. I'm constantly reading and learning things that are going on in the environment that God has me in. With that in mind, I have some reflections that I want to give you. Two of them.
When I look at our decision to take the journey to put together this play, there are several things that I see that really are a reflection of Christ. When the team met in July, I came to the meeting and said, "I want to propose to you that there's been a request to possibly do the Eternity Play, but I am at the position to say no. I don't want to do it." I said, "If you tell me why I want to do this, then I'll move in that direction." After listening to everybody, there came out of it a unanimous, united effort of saying, "Yes! This is God. We want to do this." So, we yielded to that and said, "Okay, let's go! But, if we go, we're going 100%!"
A well known professor named Dr. Leonard Sweet said, "Our problem in evangelism is not a lack of training. The problem is that we don't love enough." Do you need training to talk to your grandchildren? No! Yet, we have trained in evangelism to the point of nausea. We have conference and seminar training, training, training. I don't think that we've been successful, because the problem is not training, or a lack of it. It is the fact that we don't love sinners.
In the three months that we've been handing out these tickets, some of you were closer to sinners than you've normally been. Some of you even interacted with them. God forbid! It's because it's not on the church's calendar to interact with sinners. And, once the church loses that, she's then caught with herself in an incestuous position of reproducing herself, and never enlarging or increasing. All we do is multiply out of our own regurgitation of the same Christians getting saved every week. And, God wants to change that! When I read what Dr. Sweet said, I said, "Wow! That's so true!" It is not a lack of training. It's a lack of the fact that we don't love.
Evangelism is always going to be the hallmark of authentic Christianity. Where you don't have evangelism, you don't have growth and you don't have life. We can't give birth in the spiritual to a natural, so we have to give birth to souls. We have to bring them in because the harvest is ripe. We have to give birth to those who God will give us, so they can come into the Kingdom. We need to understand that is the legitimacy of us being called a church.
We'll continue on Friday. Have a great week!
---
Power of Prayer
My brethren, count it all joy when you fall into various trials, knowing that the testing of your faith produces patience. But let patience have its perfect work, that you may be perfect and complete, lacking nothing. – James 1:2-4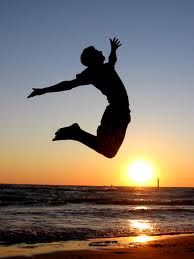 Lord, whenever I go through tough times, when everything seems to be going wrong, help me to draw near to You and disengage from the concerns of this life. I thank You that You are able to do exceedingly abundantly above all that I ask or think, according to Your power that works in me (Ephesians 3:20). I worship You, God of grace, and thank You that after I have suffered a while, You will perfect, establish, strengthen, and settle me (1 Peter 5:10-11). I praise and thank You for Your power and that You will infuse Your power into me in great measure. I worship You, Father of mercy and comfort, and thank You that You comfort me in my times of trial.
---
From Here to Eternity 2017
754 Souls Saved!
Thank you to everyone who made last week a success! Praise God!
---
34th Anniversary Convention
November 5-8, 2017
"May God send you help from the sanctuary, and strengthen you out of Zion." – Psalm 20:2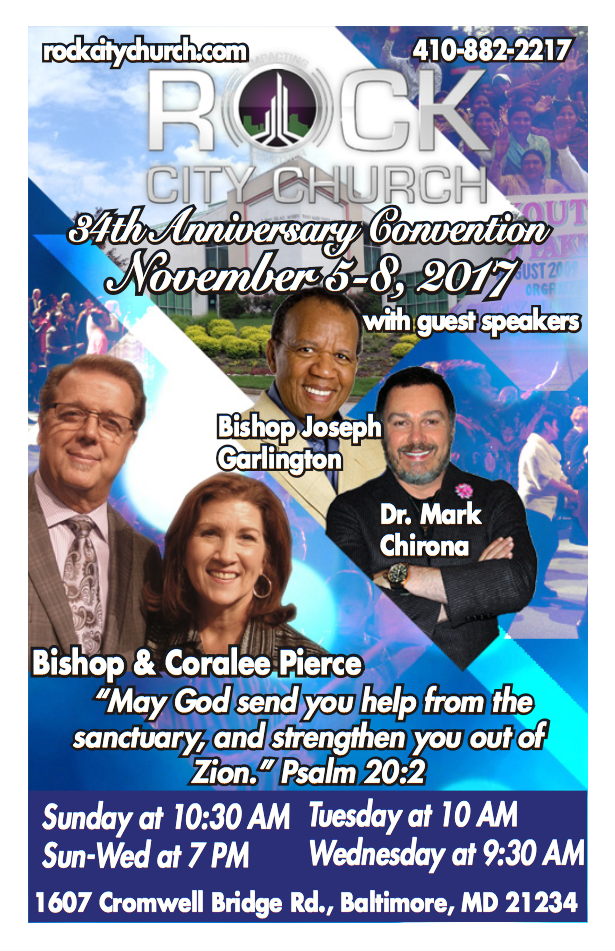 Our guest speakers this year are Bishop Joseph Garlington and Dr. Mark Chironna.
Services are Sunday at 10:30am, Tuesday at 10am, and Sunday through Wednesday at 7:00pm. Don't miss it!
---
About Us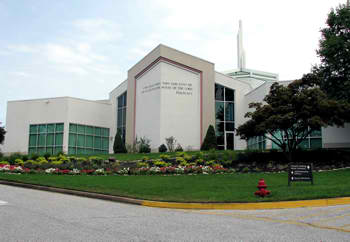 BishopPierceLive!
Upcoming Events
About Us
Rock City Church
Service Times:
Sundays at 10:30 AM
Thursdays at 7:00 PM
First Principles: Sunday at 9:30 AM
October 22nd: Class #12
"The Sheep & Shepherd"
Office Hours:
Monday – Friday
8:30 AM – 4:30 PM
410-882-2217
Prayer Line is available 24 hours per day, 7 days per week 410-882-2689.
For After-Hour Emergencies, contact Mark Flickinger 410-971-0825.
---
<iframe width="560″ height="315″ src="https://www.youtube.com/embed/hEuS4bsEOV4″ frameborder="0″ allowfullscreen></iframe>
There's a Middle Ground Anointing for Us
Bishop Bart Pierce
Bishop Bart Pierce Live!
You can see more messages by visiting us on YouTube!
You are welcome to subscribe to our YouTube channel BartPierceLive
---
From Our E-Store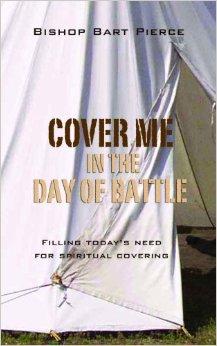 Life is full of daily battles. Why do good Christian soldiers – pastors, leaders, intercessors, and others – lose some of those battles? Is it possible that they fail to reach their greatest potential because they go to battle without the covering of a spiritual father? In this day of do-it-yourselfism, Bishop Bart Pierce says it's time to address our need for fathers – both spiritual and natural. It's God's desire and the groan of the world for mature sons to come forth.
You can purchase this, and many other books, in our Revival Bookstore before or after any service!